First of all, I finally figured out that it was a fuel injector that was bad. Once I figured that out I had to figure out where the injectors were. Not a hard task at all. The injectors go right in to the intake manifold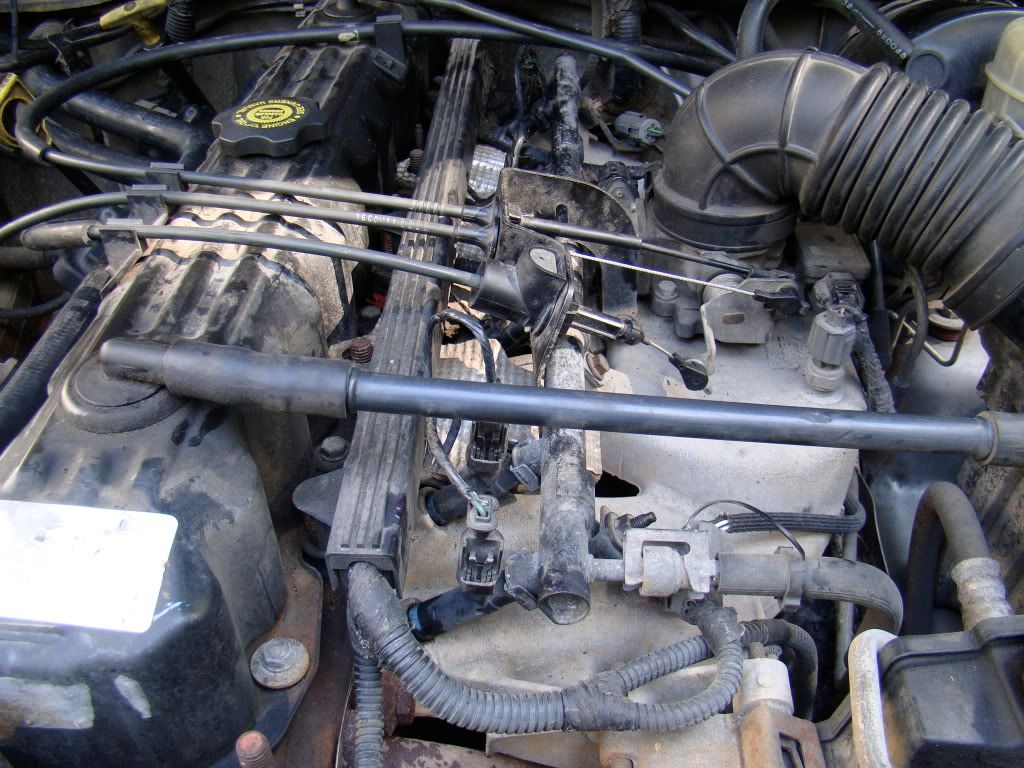 Once i located the fuel injectors I needed to take the fuel rail apart. Before I took it a part a wise man, you know who you are, told me to relieve the pressure before dis-assembly.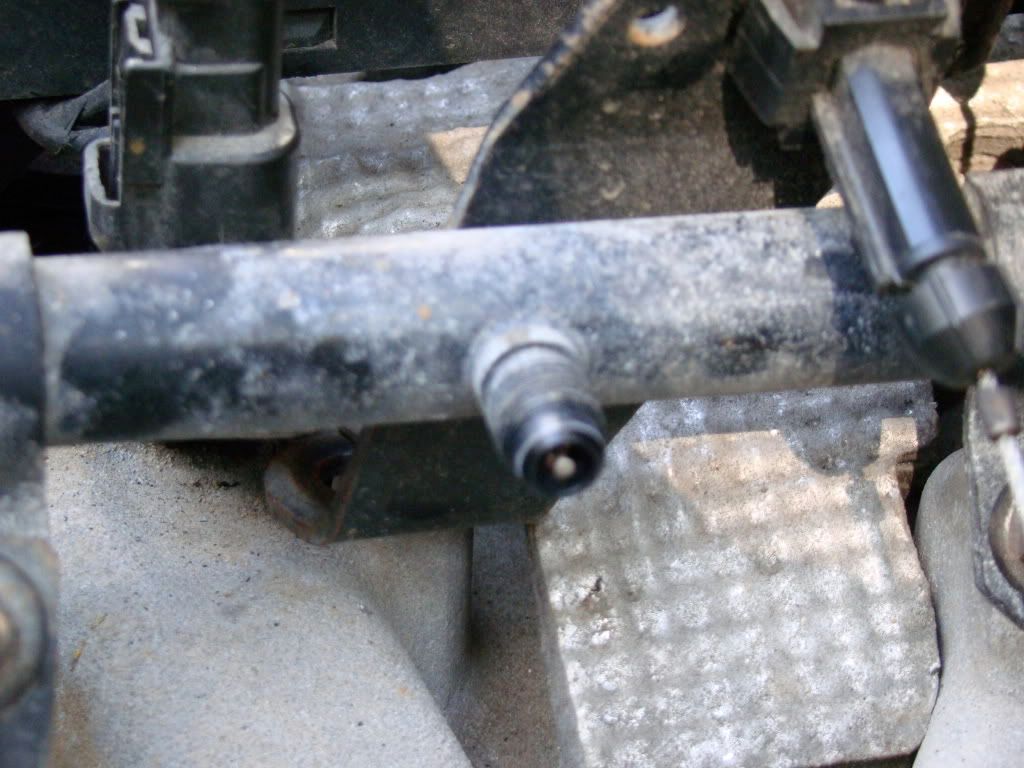 Tools to use for the project were a 10mm deep well socket and a ratchet and an extension. I couldn't find my deep 10mm so I had to use a 10mm ratchet wrench also.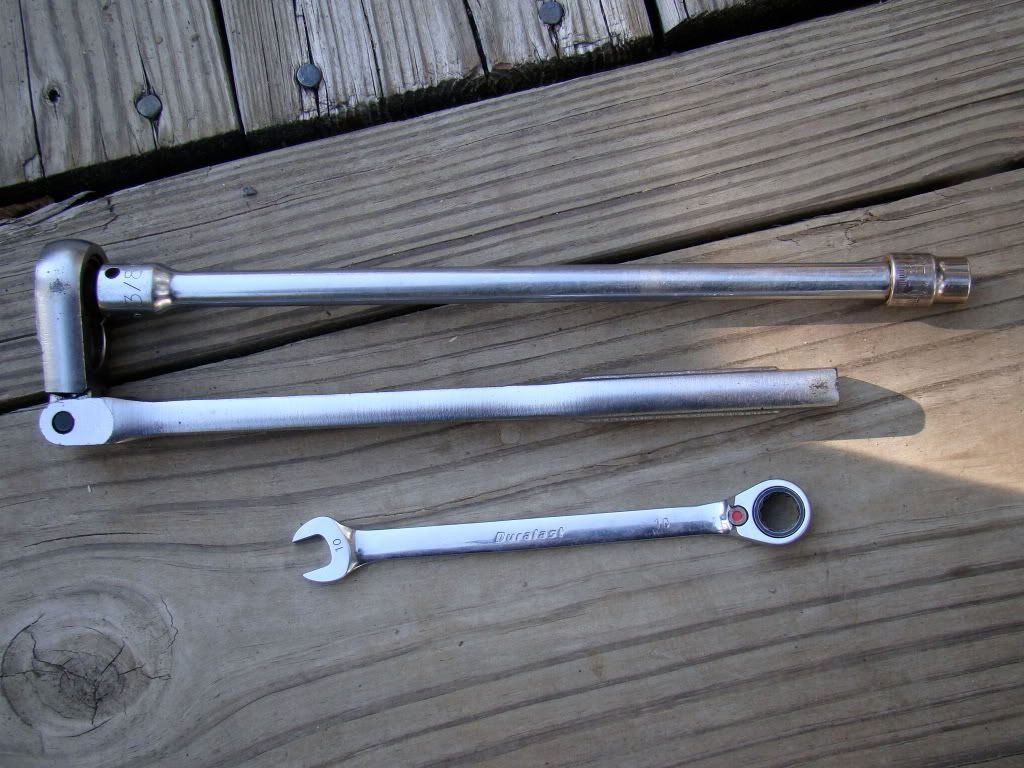 There were six nuts and bolts I had to take loose. Two of those bolts held the throttle cable, kickdown cable, and Cruise control bracket that runs over top of the fuel rail. Once those were loose I simply pulled the fuel rail and injectors at of their holes.
I counted five injectors back from the front and that was the evil injector. Once I paid 64 dollars for the injector I finally could replace it. I know I could have found it cheaper but I am a youth minister and I use my jeep to haul the kids around in. My Honda just doesn't cut it. So I had to replace the injector A.S.A.P.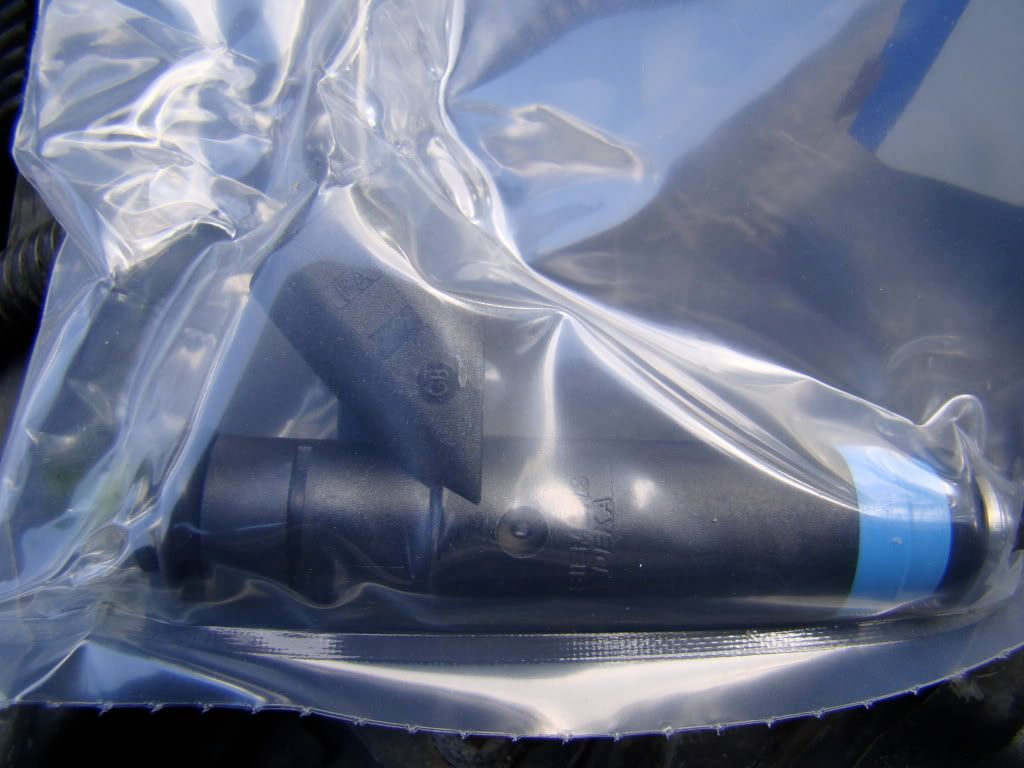 I took care of the bad injector, now while it was all a part I decided to pull each one out and clean them. Then I took some petroleum jelly and lubed up the o-rings to help them slide back into position easily.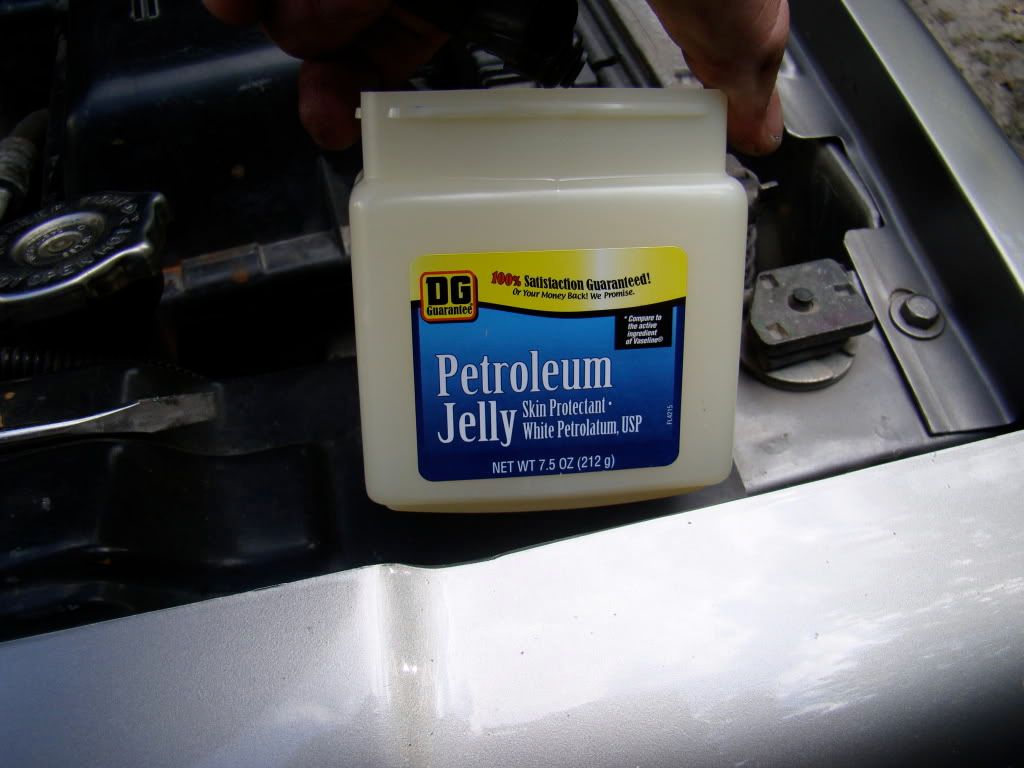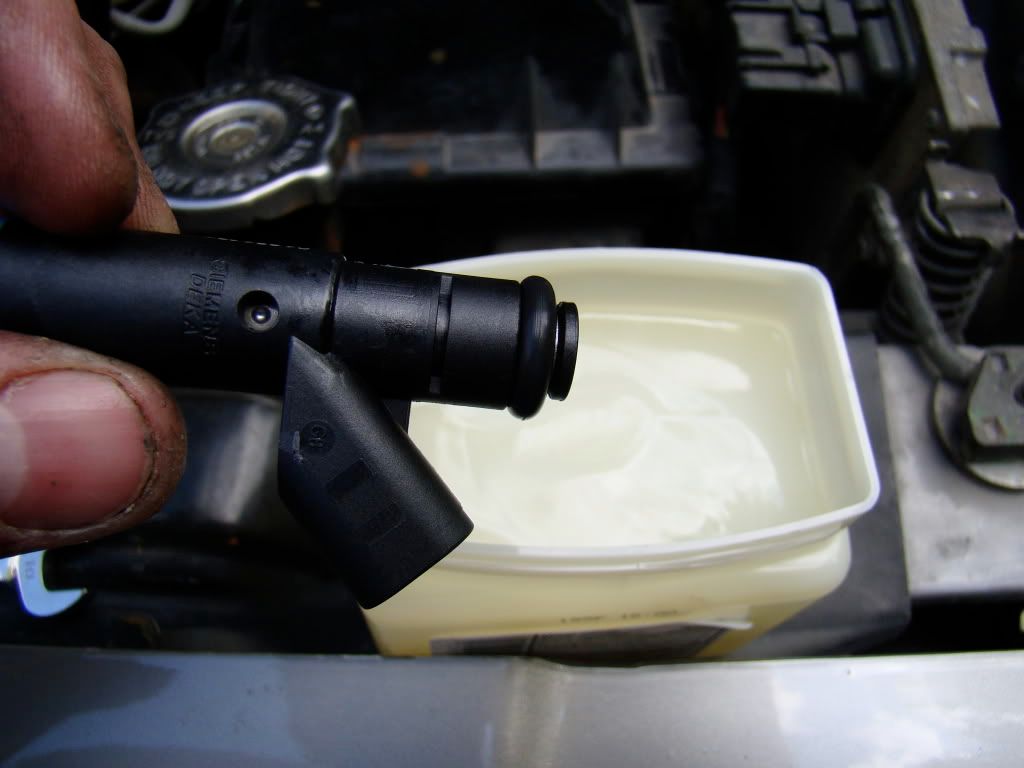 Once I got all the injectors cleaned up and put back in I put the fuel rail back together and bolted it back up.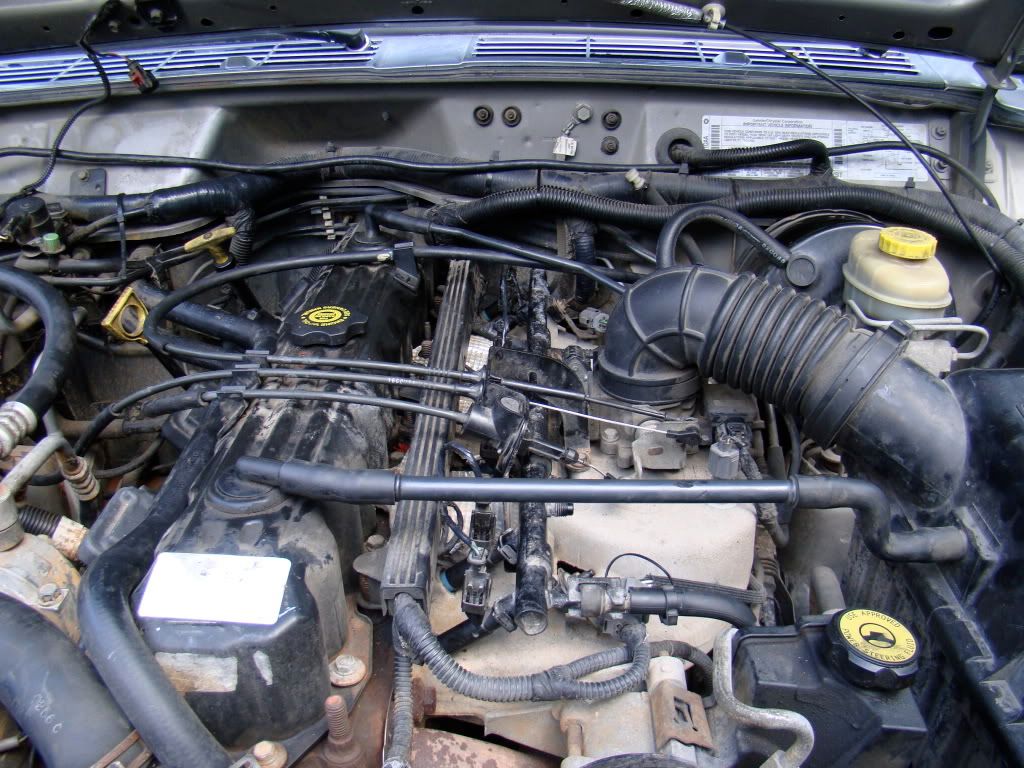 This job took me about an hour. I have never down it before so I took my time and still had it down within the hour. I have always been scared of messing with injectors but this setup was super easy.