I know a lot of you newer guys didn't really know Pete, but I figured I'd start a thread for us to share our stories and pictures of him. Pete came around about the time I started on the forums around 2003 or 2004. He was pretty instrumental in the formation of the club, and served on the Governing Body as well as helping me out with some Admin duties. I met him in person the first time in June of 2005. He was one of my interviewers when I interviewed at TMC Technologies, and a week or so after the interview, we both went to the first Snowshoe Jeep Jamboree. Back then he lived in Pinch Gut Holler, and his username was PinchGutTJ.
This picture is from our first driver's meeting at Snowshoe. While we were at the meeting, his jeep drifted back into mine. We joked that I couldn't really say anything because he was going to be my boss.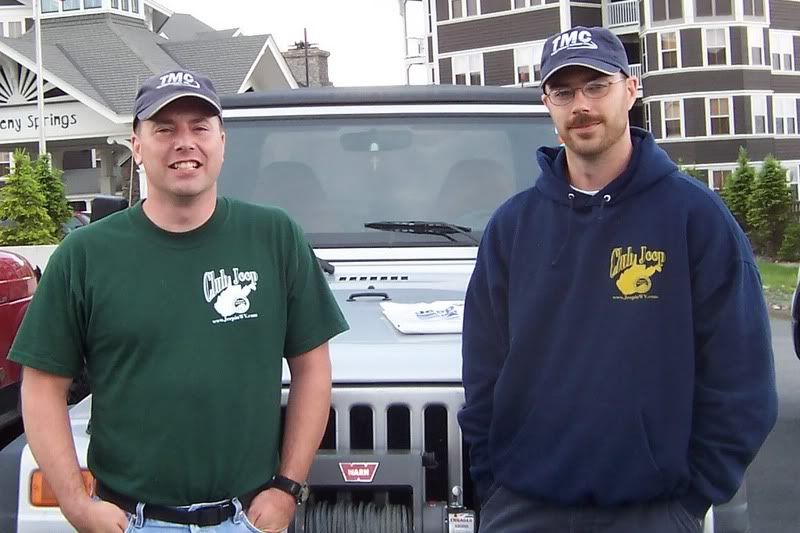 Pete and my wife Julie in the Cheat Moutain Trail fire tower at the Snowshoe Jamboree...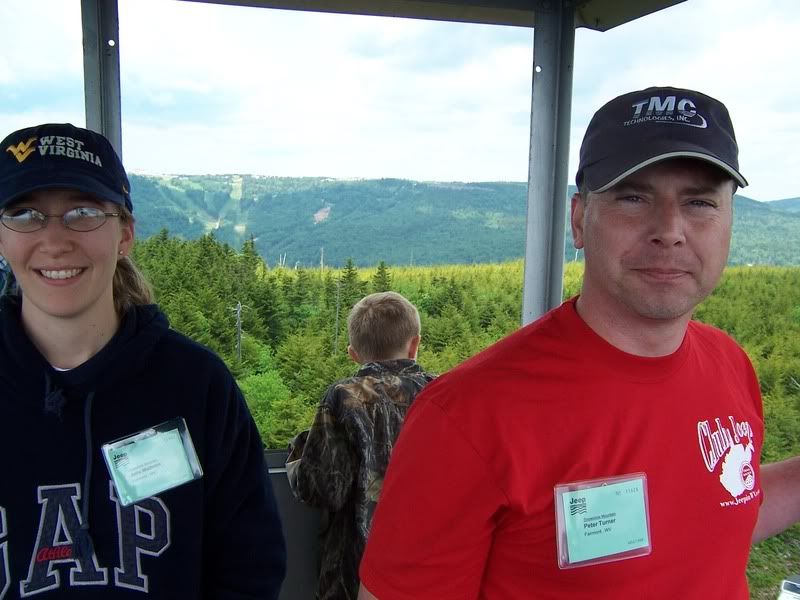 I started working with him the week after the Jamboree. We worked different tasks, but eventually shared an office for a year or so until I left TMC (by then it was bought out and renamed GST). By the time I left, there were four TJs at GST - Pete, myself, Jeff (Rocold on the old forum) and Mike (Rocket).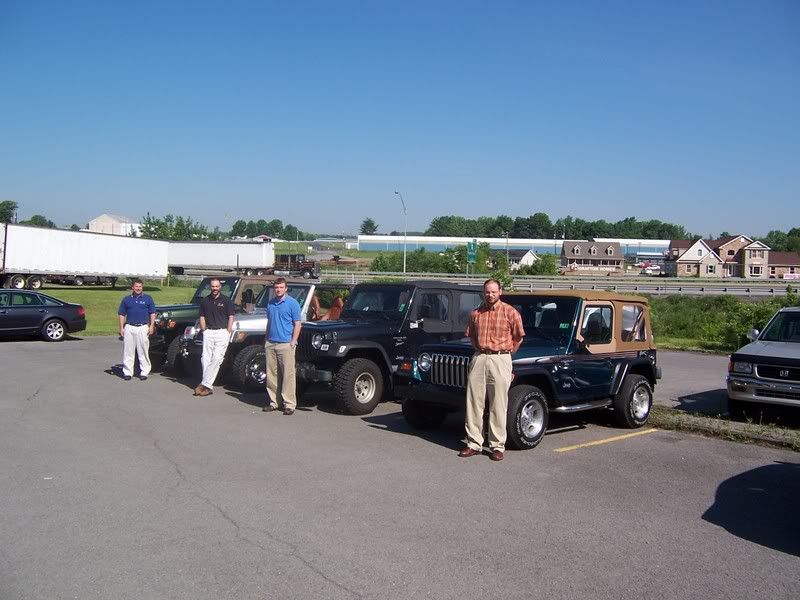 Before I left GST, we talked our manager, who had a nice Land Rover, into going out to Tower Hill with the rest of us jeepers. The Rover ended up being pulled up a hill on a strap by my Jeep. It got a little messy.
Judy and Pete's jeeps at the 2007 Harry Green Jeep Show: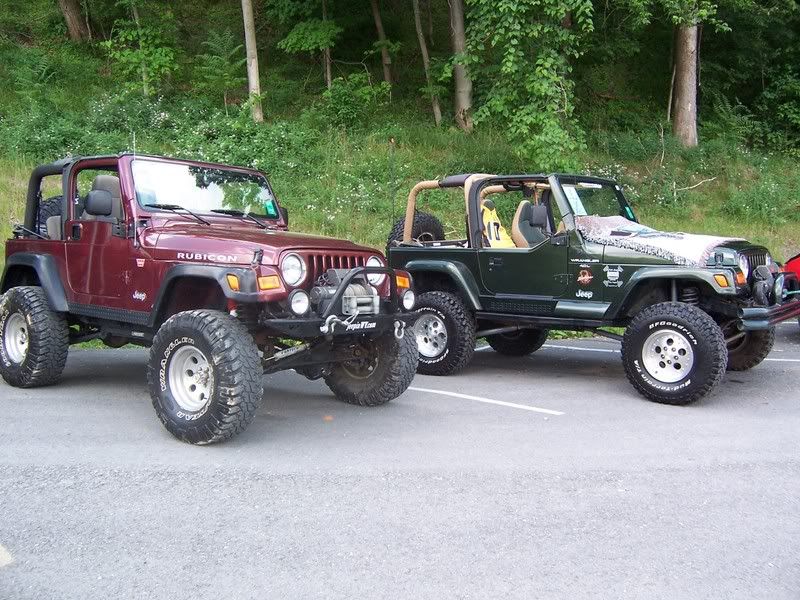 The GST Jeepers at Lost Run: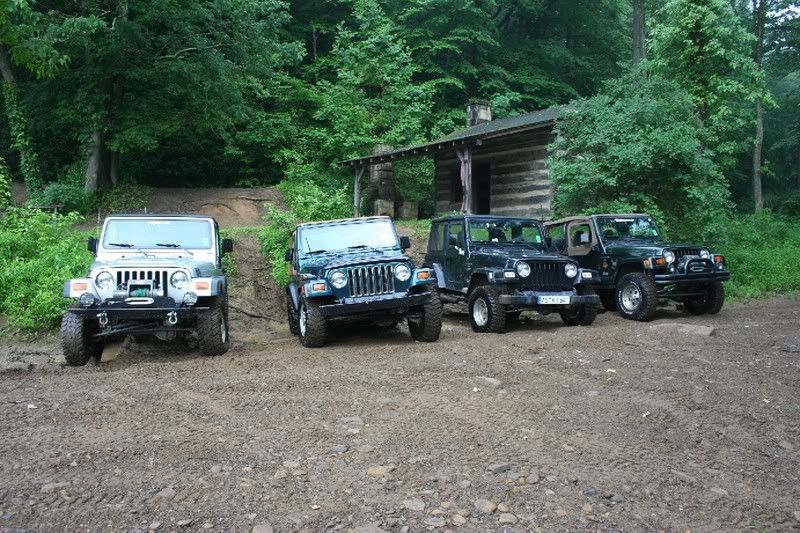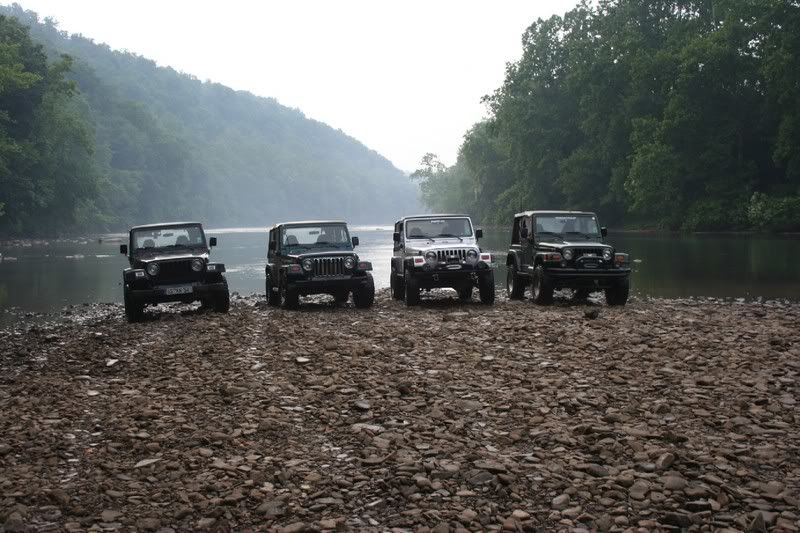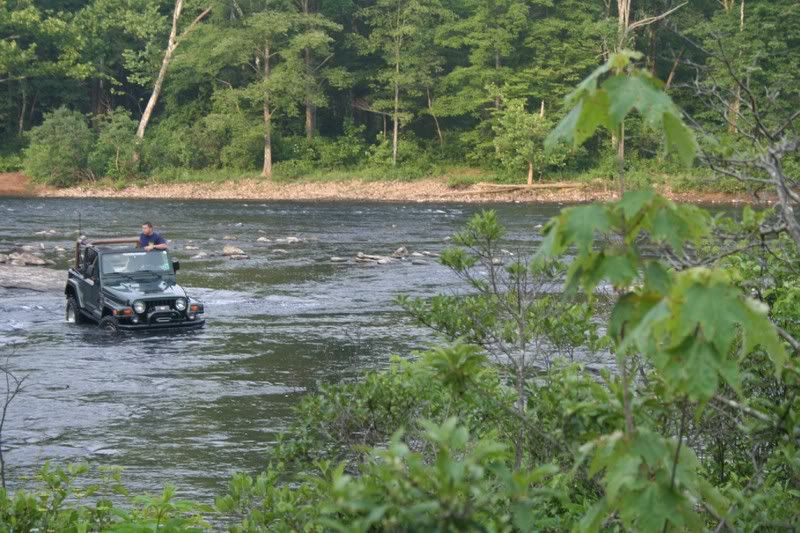 The rest of these I stole from other posts in the forum:
The wedding ride lineup:
Pete in Judy's jeep, his sister Tracy (greenfiend) and her husband Chuck (CSXJeepster), and his cousin Erik from Asheville after we showed them around Fort Hill:
2008 Snowshoe Jamboree - Pete and Judy, Matt (WVGuyInAJeep), his brother (Aaron, I think - OHGuyInAJeep at the time), Myself and Hunter, and Preacherman.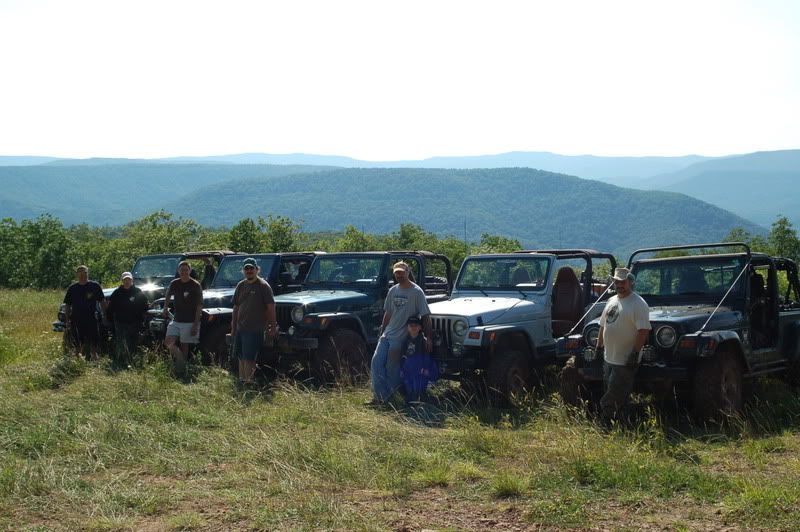 We lined up for the trail ride one of the mornings of the 2008 Snowshoe Jambo, and Pete let too much air out of one of his tires. We put some air back in it using my ARB compressor. The trail guide walked by, and Pete told him he was in for a long day because he had guys on the trail airing up BEFORE the ride.
Me following Pete, taken from Chris's jeep...
I'll finish with Judy's all-time favorite...
Thanks for the memories, Pete.